PHP Express, November 2020
Welcome
We appreciate your return for the PHP Express Newsletter Issue 7.  And PHP wishes you a great start to your winter season, with high hopes everyone is staying healthy.
PHP Updates
Status of Development:

The two new areas of Powder House Pass that we've recently added are Dancing Sky and Trailside Addition (Phase 1).  As many of you are aware, sales have remained high, and thus the lots we have remaining are as follows.
Trailside (Phase 1) lots remaining at this time include:
Block 1, Lot 10    
Dancing Sky lots remaining at this time include:
4, 8 & 9, 11, 14-21        
The roads and infrastructure within Dancing Sky and Trailside Additions are anticipated for completion next spring/summer, as weather permits, at which time, home construction can begin.  
New PHP Highway Sign:

For those of you who do not follow our Facebook page, and/or were unaware, we're excited to have added a new billboard sign this Fall.  Between that new sign and the entrance sign, together, our owners, renters, and guests will surely be able to find Powder House Pass a bit better at night.  And we love the way they complement the entrance into our lovely community.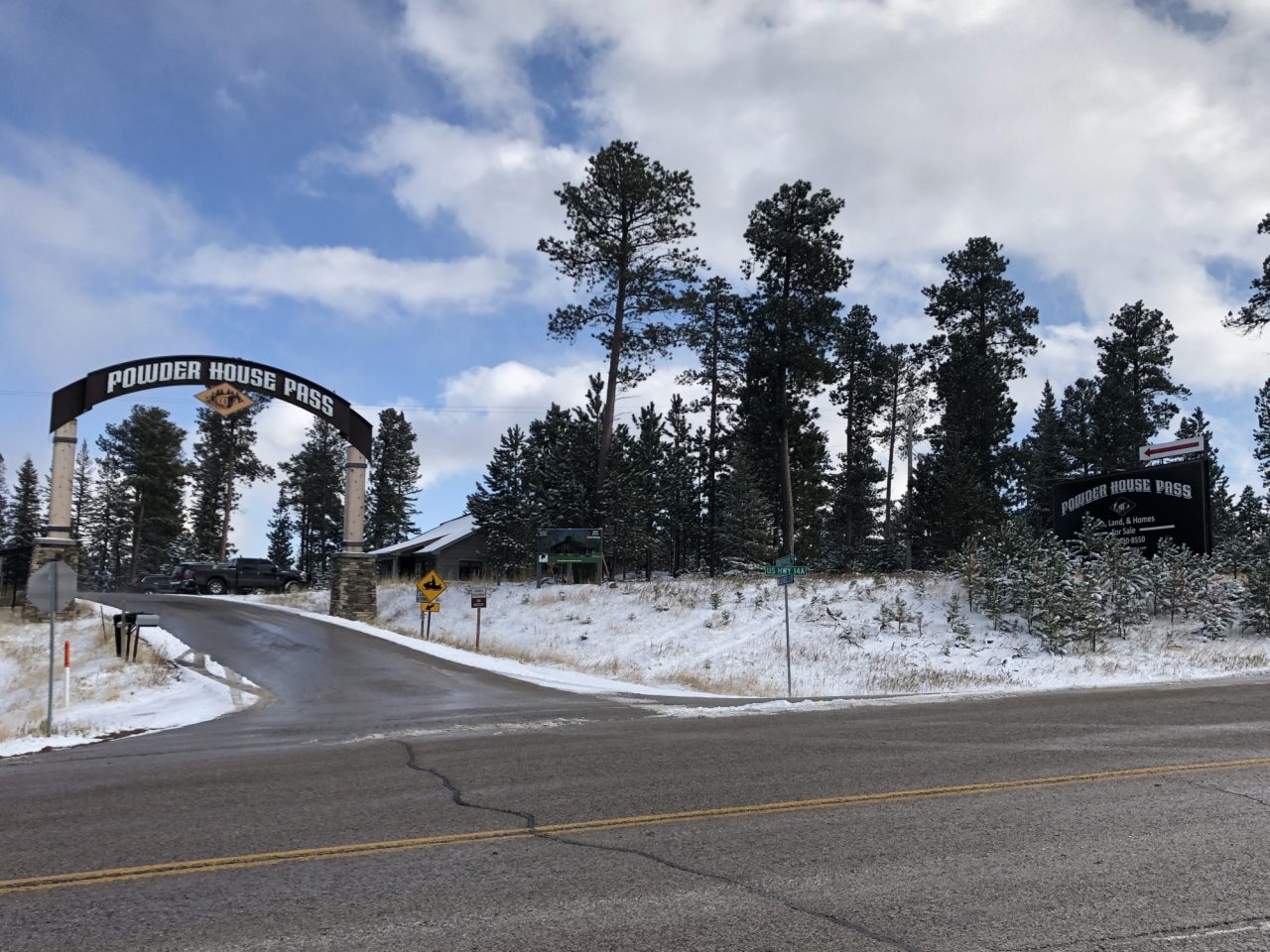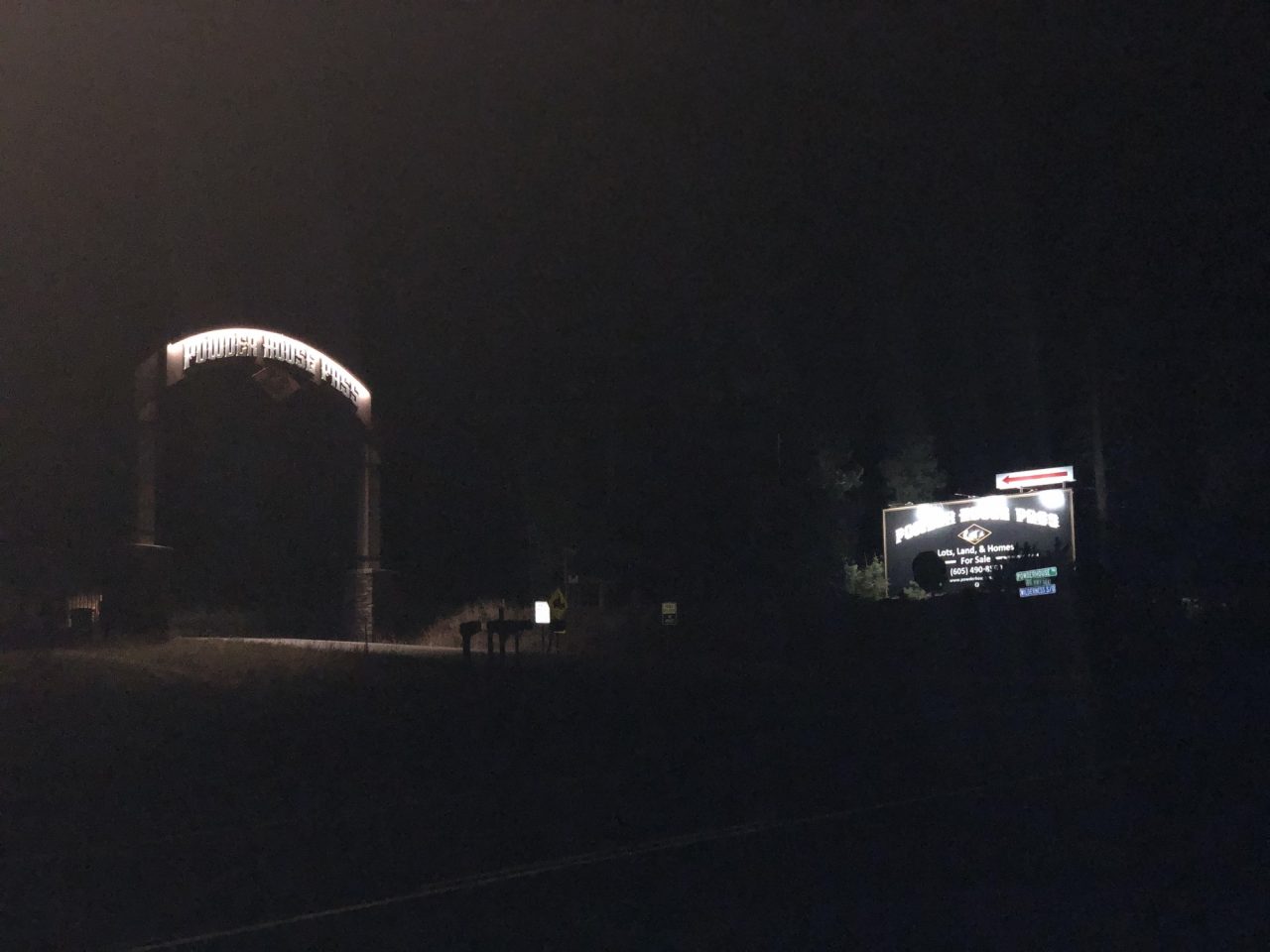 Century Link Fiber:
As many of you have inquired and may already be aware, we've been working for quite some time to get fiber installed at PHP, and signed a contract the beginning of the Fall for them to start the install, which is to be completed by year-end of 2020/Spring 2021, weather permitting.  According to Century Link, the speed will be 1-gig, which is about the highest level available currently.  This is very exciting, not only for us, but also our owners, renters, and guests!
Rerouting State Snowmobile Trail:

Due to the road and infrastructure within the Dancing Sky Addition, the state snowmobile trail requires rerouting.  For this season, the only access to the snowmobile trail will be to the south of Powderhouse Trail, by the Community Building, as shown in the photo below.  The trail will continue southward from that access point.  During this winter, no trail access/use will be allowed to the north of Powderhouse Trail, as this section of the trail will be closed temporarily to facilitate the rerouting required.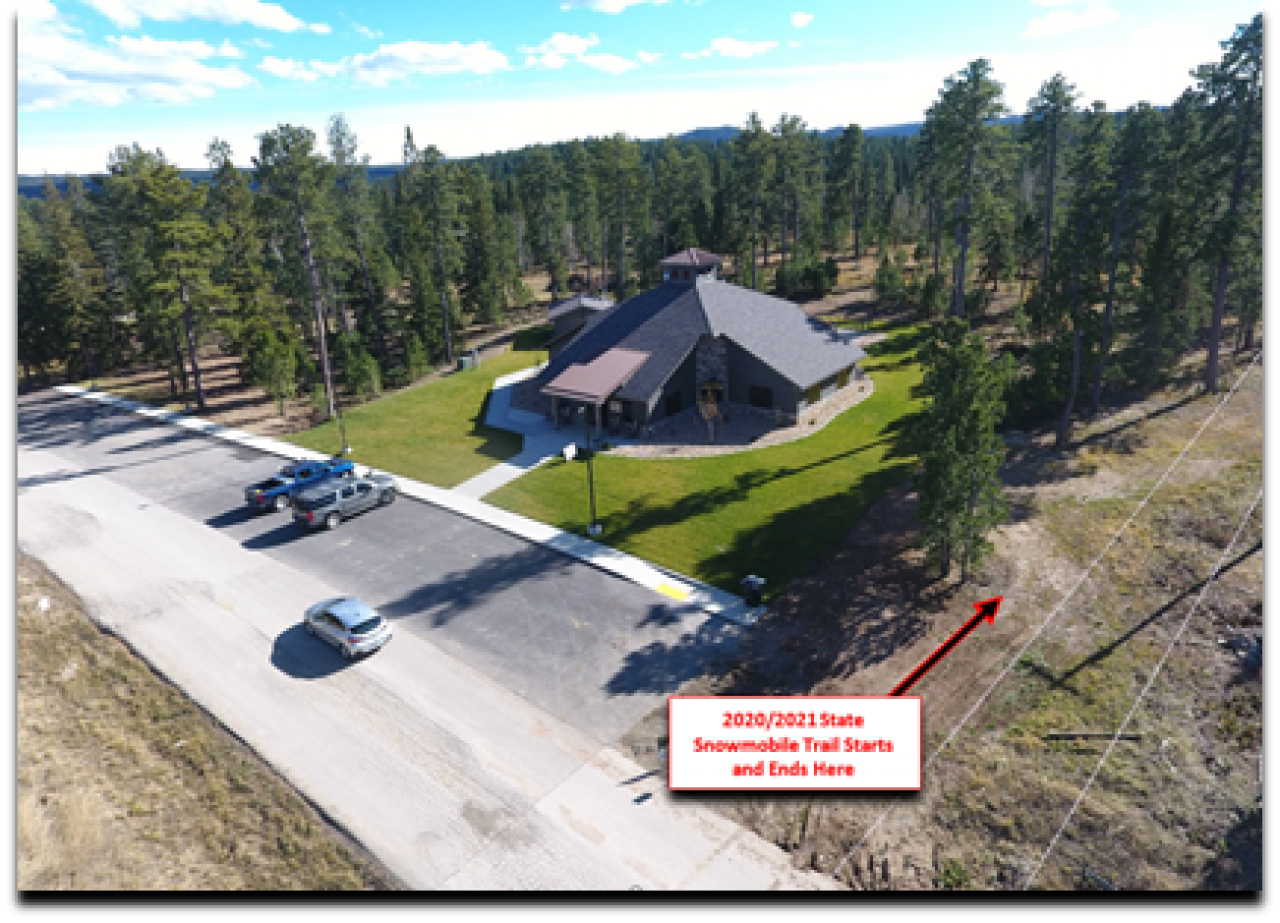 Overflow Parking for Trailers:
A reminder to our residents and their guests/renters: no trailers are allowed on the PHP roadways or cul-de-sacs, nor is parking vehicles on yards/lawns.  A good way to create extra parking is by having a parking pad on your property, next to a garage, but not fronting the home/between the home and roadway.  The recommended pad creates additional space for cars, trailers, etc., subject to approval by the CID Architectural Review Committee.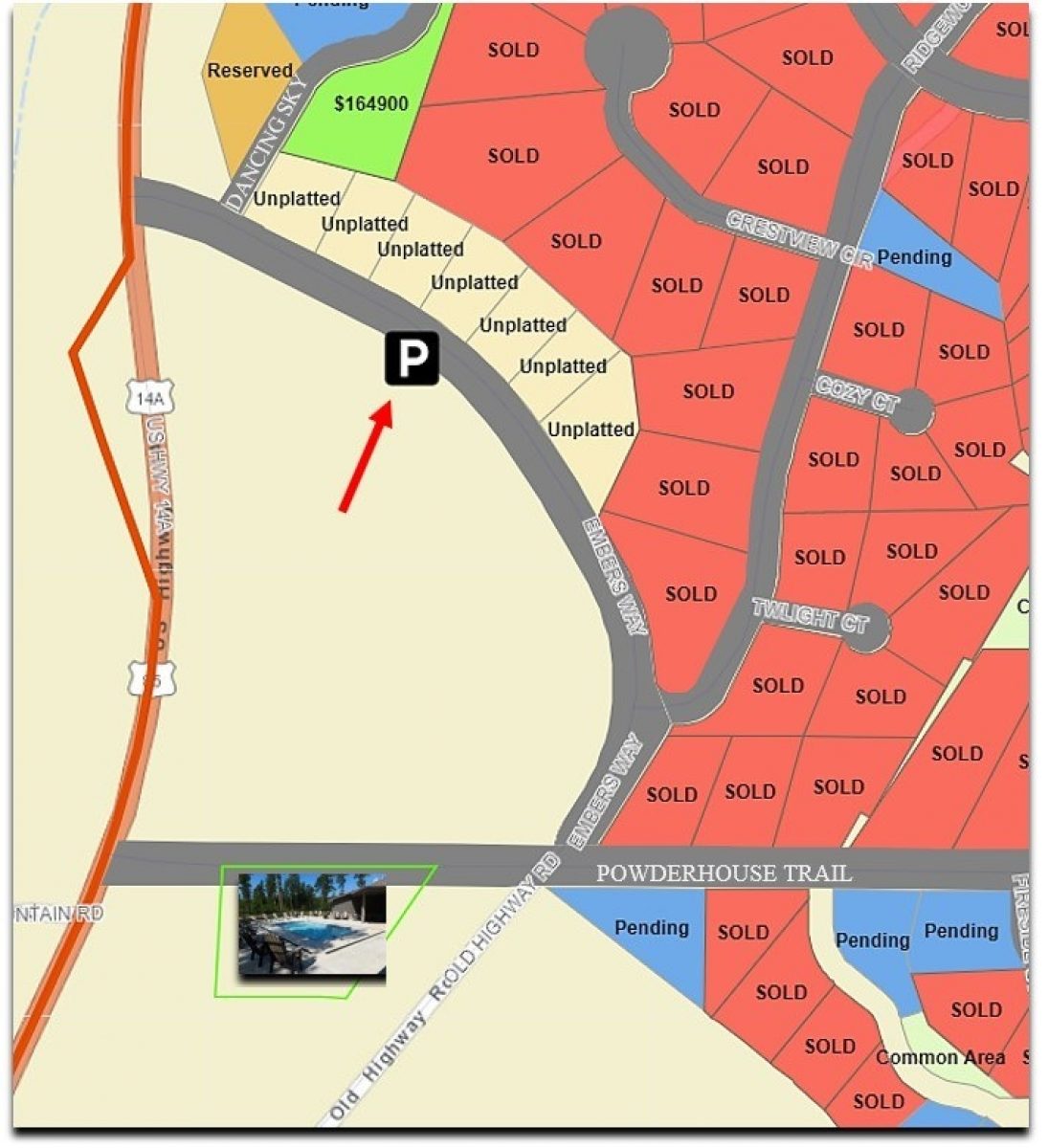 To help alleviate some of the parking problems for residents and guests, we have created a parking pad for overflow trailer parking. We suggest that you lock your trailer when it is parked in this area since PHP is not responsible for the trailers nor their contents. The location of this parking area is just off the old highway/Embers Way (see map).
FYI:  Additional trailer parking is also available at Recreational Springs, which is approximately a mile south on Hwy 85.  It is a State designated parking area and is adjacent to the Snowmobile Trail. 

People of PHP
LISA & GREG ORDAL
It's a true pleasure to introduce Lisa & Greg Ordal, contractors who are yet another fantastic couple within our community.  Their story at PHP began when they sold their farmland in 2015.  Upon adventuring to the Black Hills in hopes to purchase land, they facilitated a meeting with Jennifer Kaschmitter (one of the developers), culminating in them obtaining three lots.  They've now built cabins on two of their lots and have sold both.  And they are currently making plans to build on another lot they own at Powder House Pass.  Lisa & Greg said the size of the lots is a big bonus for them, as is the surrounding beauty and the paved roads.  And, they added to that, stating the developers, Jennifer & Greg Kaschmitter, are great to work with, willing to listen to questions, and respond promptly.  In describing Powder House Pass, they stated it's relaxing, quiet, and beautiful.
Beloved Black Hills activities for the Ordals include boating, 4-wheeling, hiking, hunting, and spending time with family.  They said they've met a lot of nice people throughout their time in the Hills and having family time, which is a yearly occurrence, is their greatest blessing.  They have two grown children and a number of grandchildren, who enjoy the same Black Hills activities, and snowmobiling/skiing, also.  A relaxing atmosphere and the Black Hills weather add to the appeal of the area for them, as well.  Lisa & Greg enjoy satisfying their appetites at Saloon No. 10 in Deadwood, in addition to the Pizza Lab in Central City.  And they love visiting nearby attractions including Spearfish Canyon, Keystone, Custer, and Hill City.  Pactola Lake is high on their list, too. Lisa and Greg provided us a few great pics of them/their family enjoying time here in the Black Hills:
We're very grateful to Lisa and Greg for allowing us to hear about their experience in Powder House Pass and to count them as stellar owners in our blissful area of the Black Hills.
-Kristin Pavon (on behalf of the Powder House Pass team)

Share Your Photos
We invite Powder House Pass residents/guests to please send any photos you might like to share of you/family/friends enjoying life at PHP or in the Black Hills area.  We will possibly use them on our website and/or through other marketing venues, such as our Newsletter, Facebook, etc.
Find Out More
For additional information about Powder House Pass, the amazing Black Hills area, activities/events, feel free to explore the following links.  We'd welcome you to like/follow us on the Facebook link provided below, as well.