Amenities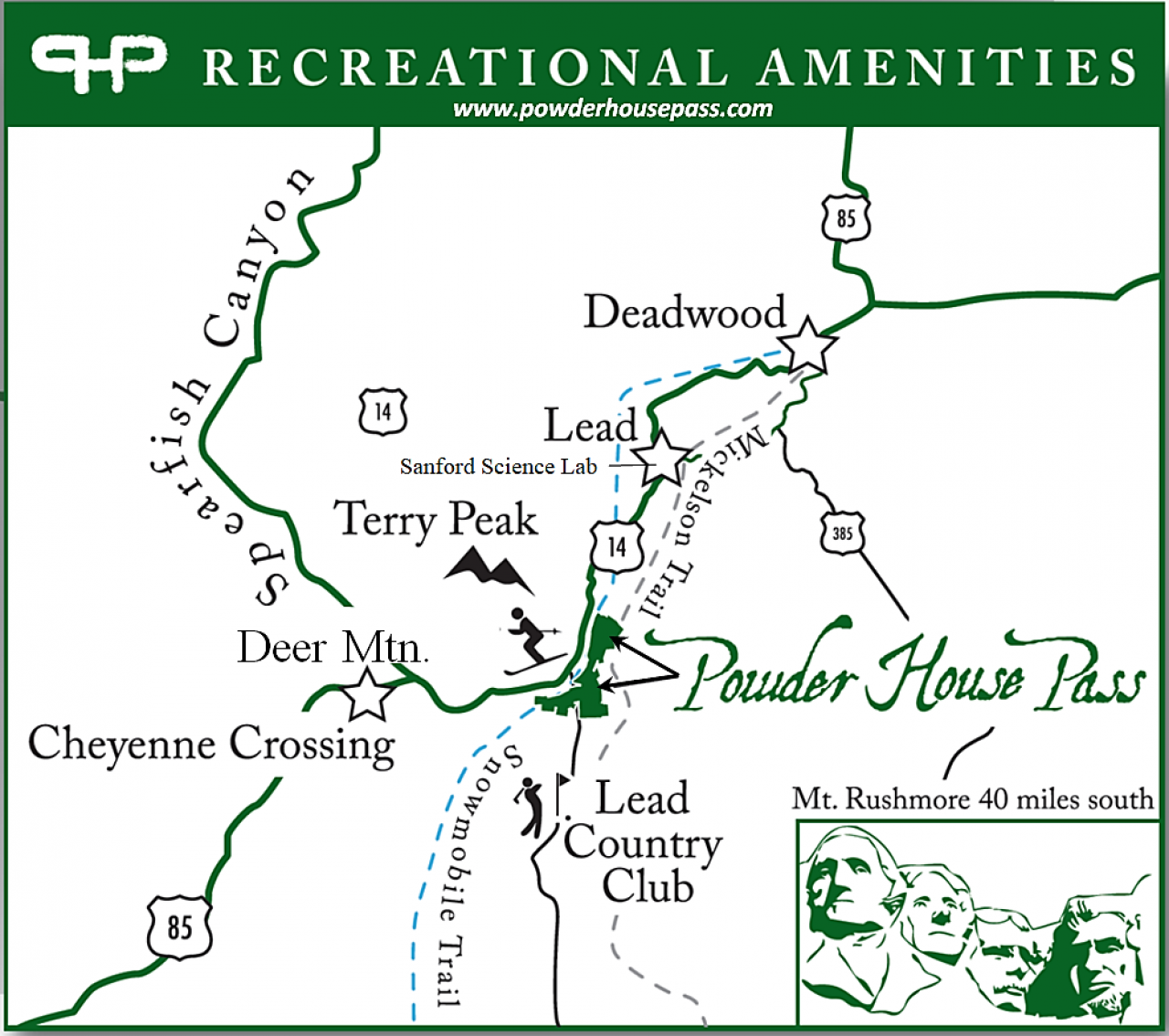 Our property is located in the heart of the recreational corridor of the northern Black Hills. Abundant, accessible year-round outdoor recreational facilities are only 5 to 10 minutes from Powder House Pass, including Terry Peak Ski area.

Catch beautiful views of ski runs and the Black Hills throughout the development. And that's not all: we have the winding Mickelson Trail off our eastern boundary and Snowmobile Trail #5 skirting our western boundary.
Lead Country Club is just a couple of minutes away to accommodate scenic Black Hills golf. Adventurous ATV trails are nearby, as well. 
Benefits
With the best recreational activities of the Black Hills nearby, Powder House Pass allows you to effortlessly hike, bike, snowmobile, or take an ATV—without having to hitch a trailer and haul equipment to and from fantastic entertainment destinations. The perfect conditions are available right outside your door!
And majestic Spearfish Canyon, with its beautiful rim-rock ledges and mountain streams, offer world-class rock climbing, hiking, and trout fishing, within five minutes down Highway 85.
Four distinct seasons, all with their own unique beauty, can be enjoyed within this year-round destination. Very low humidity during summer months leads to a fantastic warm-weather experience. In addition, winter conditions are often mild.
There's every reason to come and enjoy Powder House Pass! Talk to us today about joining this unique and spectacular community!